Project Description
The main objective of this project is the strengthening the transmission network in the Southeast Region of country ('Project'). The Project consists of the following two components:
Design, construction and operation of a new 400/110 kV substation in the area of the village Miletkovo. This new substation will be connected with the existing 110 kV transmission network in the Project region and with the existing 400 kV transmission line Dubrovo – Thessalonica (GR), by in-out connection.
Reconstruction of the existing 110 kV transmission line SS Valandovo – SS Strumica 2 – SS Strumica 1 by upgrading its transmission capacity and partial cabling in the urban zones of Strumica.
Project Goal
In order to meet the goals of the European Union for the integration of energy from Renewable Energy Sources (RES), North Macedonia makes efforts to maximize the integration of these energy sources into the national power system. Due to the favourable climate conditions, the investments in the RES (wind power, solar power and hydropower) are most cost-effective in the south-eastern region of country. Therefore, it is expected that the most significant investments in utilization of RES are/will be located mostly in this region (Figure below).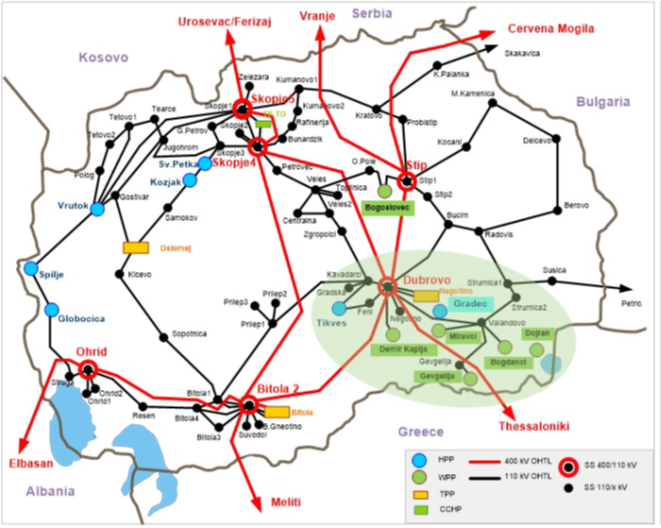 Figure 1 Macedonian grid and project area mid-term topology 
Transmission grid in the southeast region (110 kV transmission line Dubrovo – Valandovo – Strumica 2 – Strumica 1, approx. 57.5 km long line) is approaching the end of the lifecycle and lacks capacity for connection of new renewable electricity sources to the network. As such, it is a candidate for reconstruction due to ageing process. In addition, in the midterm forecasted regimes, there are contingency cases with a higher risk to the security of supply.
Therefore, the main objective of the Project is to provide:
Increased security of supply, and
Secure and reliable integration of planned RES in the southeast region of the country, which consequently contribute towards reduction in CO2
A grant was received through the Western Balkans Investment Framework (WBIF) for the preparation of Feasibility Study as well as the Environmental Impact Assessment Study.